- To international students
Chief director greetings
Mejiro Fashion and Art college ( Mf&ac ) has been around for over 80 years, and, with the advance of technology, IT and globalization, our graduates now work all around the world.
The fashion industry has shown significant modernization in its technology. And as the result, year on year, we have to respond quickly with lower production costs, higher efficiency and better quality designs. But the mission remains the same - ' To create real happiness and deep satisfaction in our customers, nurturing a culture where beauty is a central feature'.
Here at Mf&ac this basic philosophy toward education of fashion has never changed but we must strive to meet continual changes in the fashion industry, adding new adjustments, new techniques and, of course, new styles.
I myself studied in New York and worked as a designer for a fashion company. From that experience, I felt the best way to learn fashion is from the real fashion industry people. Whether learning about rapidly changing trends or, new consumer needs, if you want to design for a different level it's better learn from the professionals, if possible the best people.
If you are going to work in the fashion industry you have to think what impression you want to leave on people. After all it is not about your own satisfaction, but how you can convey your creativity, capture their attention, and ultimately persuade them to buy. And if you are going to do it, why just Japan? Why not challenge the whole world market?
We challenge our students to take on a variety of assignments, solve a range of problems and complete some quite different projects. We want to train them for the new realities of a global market.
If you have the knowledge and the skill, combined with a clear and imaginative sense of fashion, you will gain the confidence. In this day and age you need to be ready when you get out into the real world.
At Mejiro Fashion & Art College, we aim to give you the skills and knowledge you really need to succeed, whatever ever your goal may be.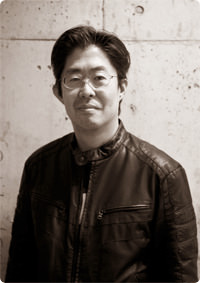 Mejiro Fashion & Art College
Principal Akihiko Kojima
さらに詳しい情報は
パンフレットorオープンキャンパスで!