- To international students
THIRD YEAR FASHION ACCESSORY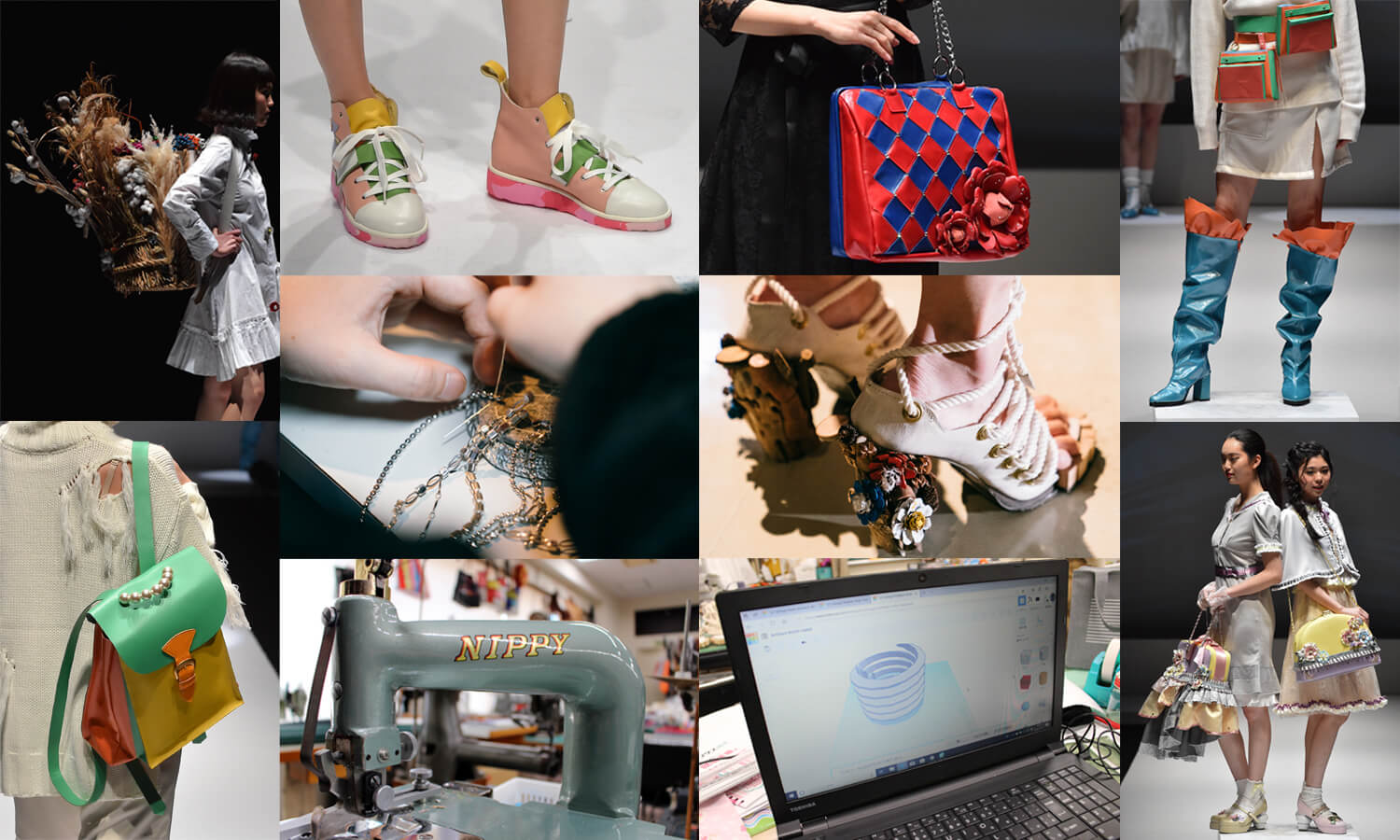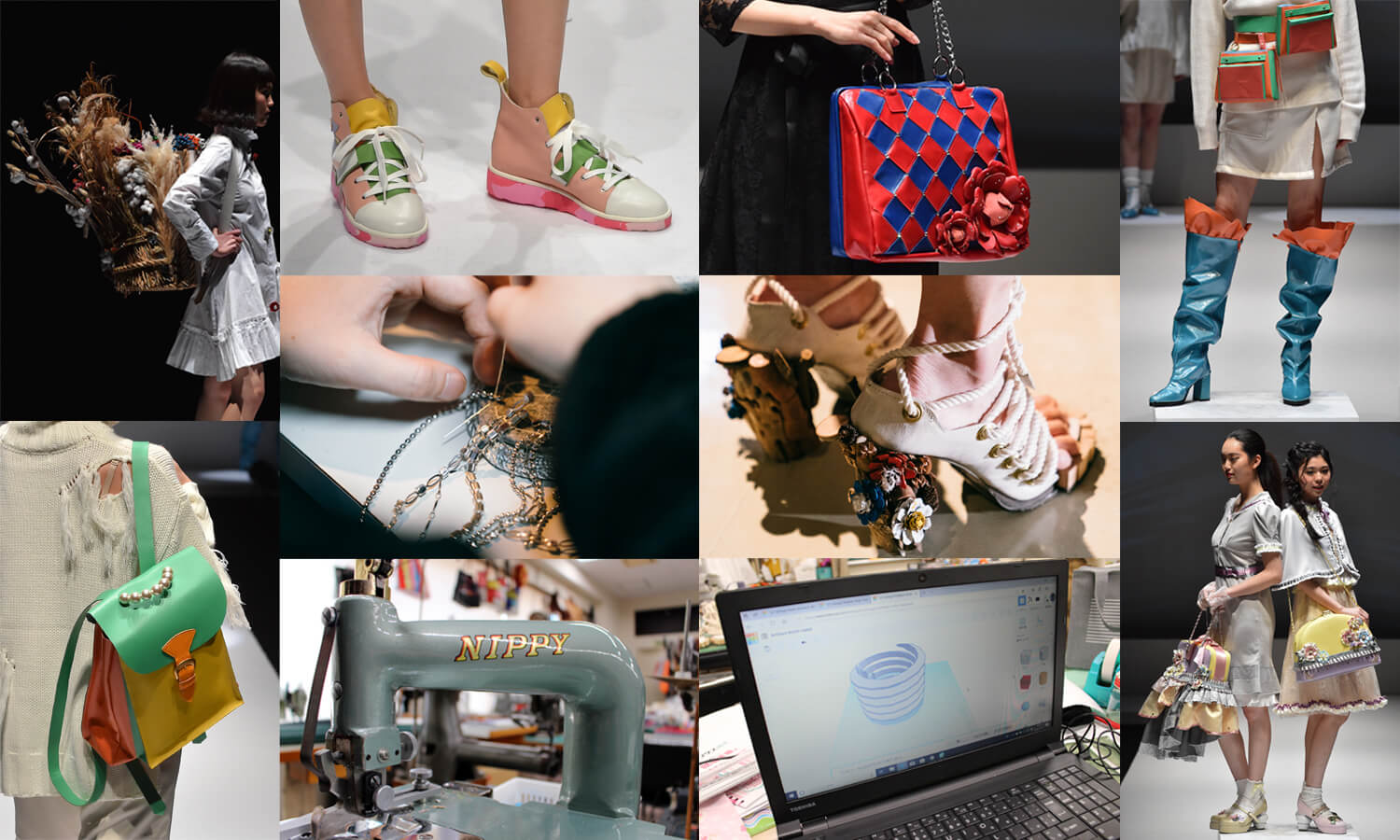 THIRD YEAR FASHION ACCESSORY
More advanced design and production
that leverages individuality
01.Development of advanced branding that leverages individuality
Participants will take the basic design abilities and techniques that they have acquired over the course of two years to an even more advanced level.Over the last few years in the fashion business, fashion accessories (bags, footwear, headwear, small ornaments, etc.) have held an important position.Lifestyle brands have also been appearing, and branding now needs to be more conceptual and individualized.
Acquirable skills
Bag Design and Production Workshop
Advanced Headwear Design and Production Workshop
Costume Jewelry
3D Printing
Design and produce your own individualized collection.

Participants will acquire advanced design and technical skills to become able to display their one own personal high-quality collection at fashion shows. Naturally, participants will also conduct business development, including design sketches and pattern paper, and give presentations.

Produce haute-couture-level headwear.

In a specialized studio at their own pace, participants will acquire various techniques applicable to a broad range of designs based on a well-developed curriculum with a focus on making, wearing and enjoying headwear.

Improve your skills and design sensibilities.

Participants will produce items while acquiring jewelry-related skills applicable even to made-to-order items, while also learning about Western and Japanese designs and techniques from early modern history up to the present day in accordance with a theme.

Use computers to give shape to your unconventional and unfettered ideas.

Participants will acquire 3D software skills, and shape PLA products that emphasize originality, encompassing everything from accessories through to secondary materials like flat heels for footwear.
Acquirable qualifications
Acquirable qualifications
Color Exam, supported by MEXT
Fashion Business Performance Exam
Apparel Sales Skill Exam
Formal Style Specialist Exam
Career and job opportunities after graduation
Handbag designer
Accessary designer
Hat designer
Shoe designer
Planner
Shop sales representative
Buyer
Shop manager
Shop owner
Press
さらに詳しい情報は
パンフレットorオープンキャンパスで!