- To international students
Mejiro Fashion & Art College - First Correspondence Course!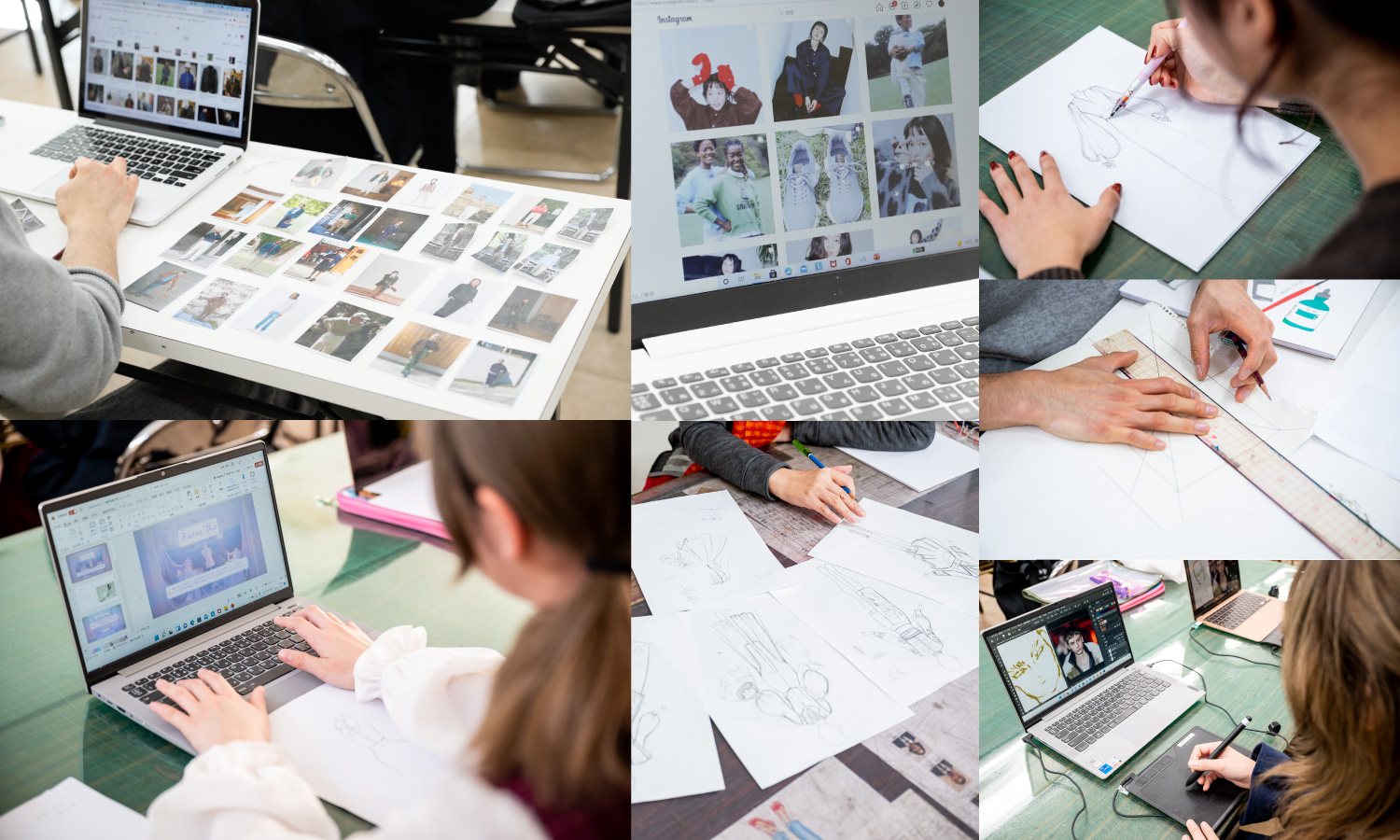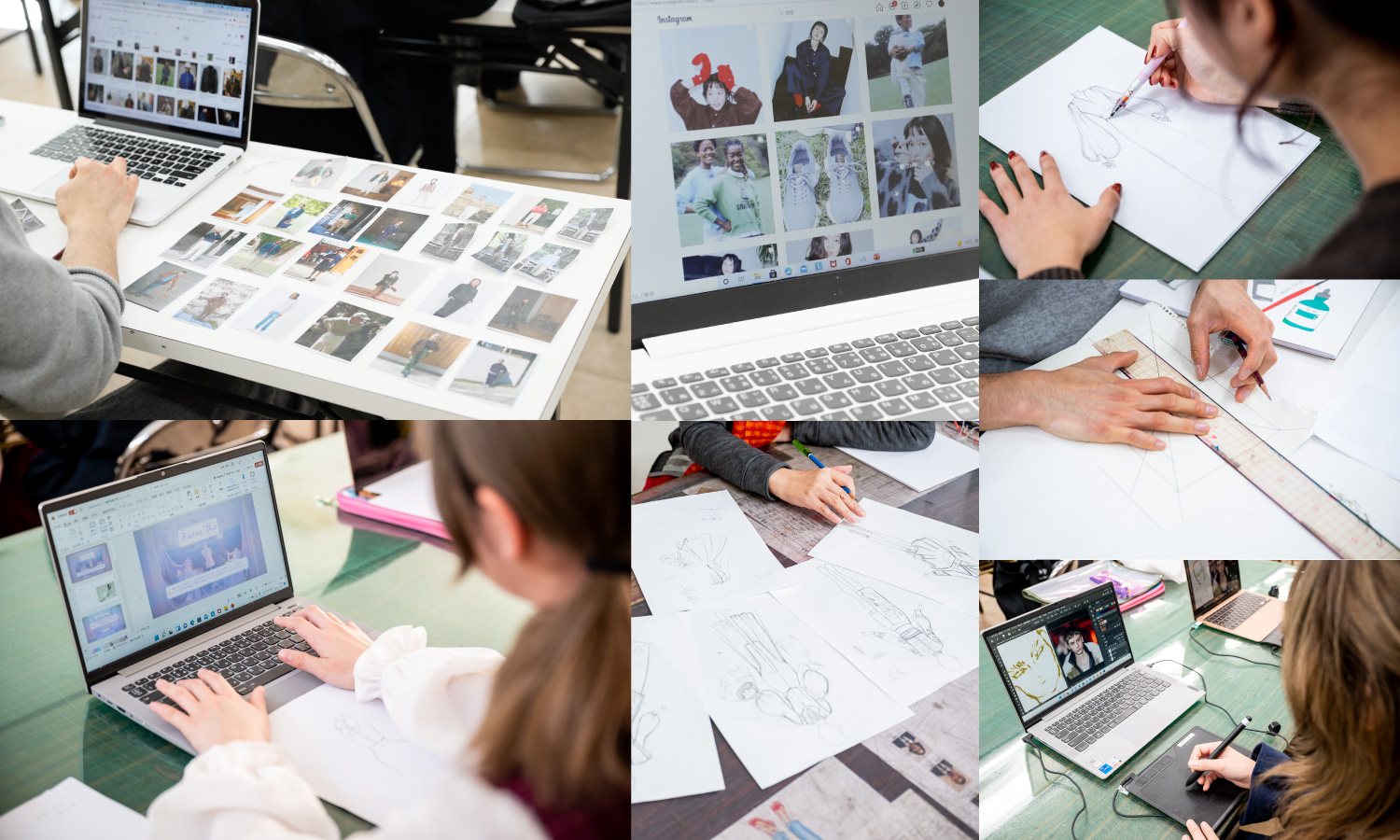 Mejiro Fashion & Art College
First Correspondence Course!
Mejiro Fashion & Art College - First Correspondence Course!
(Correspondence course with schooling)
Introduction to fashion business
A short, intensive (1 year) online course that covers the basics of the fashion business as well as subjects useful for all types of jobs in the apparel industry is now available!We will start a short intensive (1 year) online course to learn the basics of fashion business and other subjects useful for all kinds of jobs in the apparel industry!There is also a one-month schooling course at the main school in Mejiro, Tokyo, where you can receive direct guidance from instructors.This is a comprehensive course with direct instruction from the instructor.The course is online, so those who live far away or overseas can also take the course from home.
Curriculum
Online
Fashion Design Drawing
Computer skills
Apparel Merchandising
Career design
Material Science
Merchandise knowledge
Clothing history
Color Science
Schooling
Role playing
Role playing
Fashion Coordination
Visual Merchandising
Clothing modeling
About visa for schooling
Students do not need to obtain a college student visa for this one-month course.
About the course environment
Live streaming of the school's classes! Real-time online classes are available.
Flow of attendance
Online → One year of schooling and then a certificate of completion. → Certificate of completion after one year of study → Special tuition benefits such as entrance fee and tuition are given → Complete schooling at the main school in Mejiro → Transfer to the Fashion Business Department.
Mejiro Fashion & Art College Student Dormitory
Low rent with utilities included!
All utilities (electricity and water) are included in the rent, so you can live along the JR Yamanote Line at a reasonable price.
*You can choose a type of room for one to three students according to your preference.
*Dormitory fees during schooling are included in the tuition fee.
・Fully equipped with Wi-Fi and other daily necessities!
The dormitory is equipped with FreeWi-Fi! The rooms are fully equipped with beds, air conditioners, and other daily necessities for a comfortable stay.
・The nearest station to the dormitory is Shin-Okubo station!
The dormitory location is a 5-minute walk from the station! It is also only 2 stations and 4 minutes away from "Mejiro Station," the nearest station to the school, making it easy to commute to the school.
Students who wish to stay in the dormitory can enter the dormitory at the time of schooling or transfer.

Point 1: If you have any problems, you can consult with the dorm mother immediately!
Point 2: The interior of the dormitory is very clean as it has just opened!
Course Fees
Enrollment fee 100,000 yen Tuition 555,000 yen (including dormitory fee for schooling) Materials fee: approx. 70,000 yen (including shipping costs) *Some materials may be changed if the manufacturer does not have them in stock. *Laptop computer required. (Required specifications will be announced separately.) *If you do not use the student dormitory during schooling, the tuition fee will be 510,000 yen.
Inquiries
Mejiro Fashion & Art College Office, 3-1-26 Mejiro, Toshima-ku, Tokyo 171-0031, Japan
TEL (+81) 03-3951-3958
MAIL koho@mfac.ac.jp
さらに詳しい情報は
パンフレットorオープンキャンパスで!